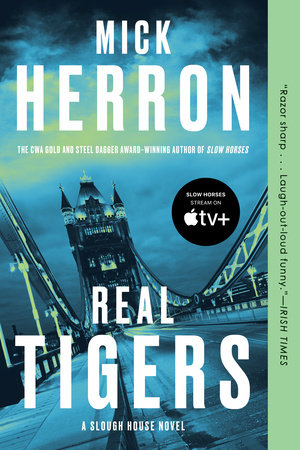 I am so enjoying listening to these books. I find myself chuckling along to Sean Barrett's wonderful narration and can lose myself for hours in the strange mysteries surrounding Slough House and its characters.
Catherine gets kidnapped and River goes off full bore to help. It is up the the disturbingly, disgusting character of Jackson Lamb to pull it all together and exact his own brand of justice.
If you want a series of books, beautifully written and full of wry humour, and wonderfully narrated I cant recommend this series by Mike Herron highly enough.
The books if you prefer reading them are available from all good book stores. Whichever way you consume your books enjoy!